YouTube sensation Alexa Goddard pairs up with Himesh Reshammiya 

By Joginder Tuteja, November 9, 2011 – 12:24 IST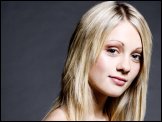 There is a sudden vigour in the manner in which announcements are arriving from Himesh Reshammiya's stable. Just when one thought that between Damadamm and his next film as an actor, Khiladi 786 – Made In Punjab, there may just be a success party with Salman Khan and Rekha that would fill the year long void, there is a lot happening for the composer/singer in the world the music. The latest being that for his international album '@ Da Edge', he has roped in none less than YouTube sensation Alexa Goddard.
"22 year old Alexa is a rage on YouTube and is currently the hottest young celebrity in the UK. Her songs, many of them being cover versions of other famous artists, have become mighty popular and have attracted millions of hits on YouTube", informs a source, "Now with Himesh and her collaborating on a song, she can well expect to reach out to a far wider audience, what with India being a home to 120 crore strong population. The popularity that she can expect from this point on is monumental to say the least because the album would be released in 122 countries."
While the buzz has already caught on, the formal announcement would be made by Himesh at the party.
"Yes, the album is turning out to be bigger with every passing day", says a close associate of Himesh, "Each of the 15 songs that have been composed, written and sung by him would feature one international collaboration along with a music video apiece that would be directed by Roman White. Other notable international artists like Edward Maya and Lil Wayne would be heard singing 'I Have Been Waiting For You So Long' and 'Come To Me Now' respectively. On the other hand, announcement around the song in question with Alexa would be made soon as well."
This isn't all as Alexa would also be featuring in the music video along with Himesh. Boasting of a pretty face which is also one of the most downloaded images on Google, Alexa Goddard has made her name as a popular English pop and R&B singer.
About Alexa: As per Wikipedia, Goddard created a YouTube channel with the username "AlexaMusicTV" in In March 2010. She uploaded to this channel various videos of her own covers of R&B hits. She released four cover versions as singles, using social media such as Twitter to promote them. The biggest-selling of these was her version of "Turn My Swag On", which charted at Number 20 on the UK Singles Chart and Number One on the UK Indie Chart. Within a month, Goddard's videos had received over 1.5 million views and "AlexaMusicTV" had garnered over 7,000 subscribers. By April 2011, the channel had over 11 million views and 56,000 subscribers, being one of the most subscribed music channels in British Y